Charlotte Macey
Beautiful textiles and homeware handmade in the heart of the Cotswolds countryside.
From rambling verges blooming with cow parsley, to hens pecking away quietly in a neighbour's garden, the rural countryside plays a large part in the inspiration for Charlotte Macey's designs. Using local materials, a small team hand make beautiful and practical items featuring either embroidered or printed versions of her unique illustrations. The notebooks make a beautiful addition to a gift set and are perfect to send to someone special, whatever the occasion.
All Natural Soap Co.
Artisan producer of truly natural soap.
Established in London, the All Natural Soap Co. is a multi-award-winning producer of handmade and entirely natural soap. The bars are made in small batches using an energy-efficient twist on the traditional 'cold process' technique. The soaps are created with great consideration for the environment, which ensures that they are totally biodegradable, palm oil free, cruelty free and 100% vegetarian. These soaps are so gentle that you can be confident that they will be suitable for whoever you send your Letterbox Gift to.  
Fudge Kitchen
Gourmet fudge handmade in Bath.
Made from all natural ingredients, this fudge is made on marble slabs using recipes that are nearly two hundred years old. This delicious fudge is an ideal addition to a postable gift set and makes the perfect sweet treat.
Amelia Rope Chocolate        
Luxury chocolate made by a London based artisan chocolatier. 
This artisan chocolatier has won four times at the Michel Roux Academy of Chocolate awards and has been featured on the glossy pages of magazines such as Grazia, Elle, Marie Claire and Fine and Country to name a few. Typically found on the shelves of luxury retailers such as Fortnum and Mason, Selfridges and Liberty London we love everything about these gourmet chocolate bars. Wrapped in kraft paper and luxury foil it's no wonder they've been described as 'the Prada of chocolate'. These are the perfect addition to a letterbox gift and the ultimate edible treat.  
The bars are alcohol free and suitable for vegetarians.
Leaf
100% natural tea hand blended in London.
Using only natural crops and healthy flavoursome leaves, this British tea maker carefully hand mixes and packs leaves to produce quality and clean tasting real tea. Described by Delia Online as 'the most gorgeous teas' and winners of the Great Taste awards, these cute sliding tins of loose tea are a stylish way of discovering a new tea and look great in our letterbox friendly gift sets.
Nathalie Bond Organics
Organic skincare beautifully handmade on the edge of the Peak District.
Everything is lovingly made using raw plant and certified organic ingredients. Not only are these products 100% natural but they look, smell and feel incredible too. Nathalie Bond produces some of the best natural beauty products on the market and has recently appeared in publications such as Country Homes, Red, Country Living and Vogue. These luxurious beauty products will brighten anyone's skincare regime and look fantastic in our beautifully wrapped letterbox gift sets.
The Natural Candle Company
Hand poured soy candles from Yorkshire.
These hand crafted natural candles are made in small batches to ensure each candle looks and smells amazing. All candles are 100% soy, making them a healthier alternative to traditional paraffin candles. Stylishly presented in a travel sized tin, they look perfect in our letterbox friendly gift sets and give up to nine hours burn time. The Natural Candle Company carefully produce delicate and sophisticated scents that are designed to create a relaxing and warm atmosphere.
Choc on Choc
Unique chocolate creations handmade in Somerset.
The Choc on Choc story started in 2003 in a village near Bath in the UK by a father-daughter team. Their unique creations of layered chocolate in countless and original designs have now
 become a firm fixture in a number of big High Street retailers including John Lewis, Selfridge's and Waitrose to name but a few. 
Sweet Cecily's
Pioneering natural skincare from Whitby.
Unique and innovative skincare products handmade using only the best natural ingredients. Not only are all these products free from any harmful preservatives but they also come beautifully presented in stylishly illustrated packaging and smell delicious too! Spotted on the pages of Glamour and GQ magazines, Sweet Cecily's products are a stylish addition to our thoughtfully designed presents.
Beefayre
Natural health & beauty products made in Market Harborough.
Beautiful British health and body products made using ethical, natural and high quality ingredients. The 'Mummy Bee' lip balm in our 'Mum to Be' Gift Set is a beautiful gift for someone expecting a baby.
            Louise Mclaren
Paper goodies designed in Perthshire, Scotland.
Delicate, intricate hand-drawn designs inspired by uplifting quotes made into beautiful stationery and prints. 'To plant a garden is to believe in tomorrow' is the beautiful quote on the gardener's notebook included in our Gardener's Gift Set.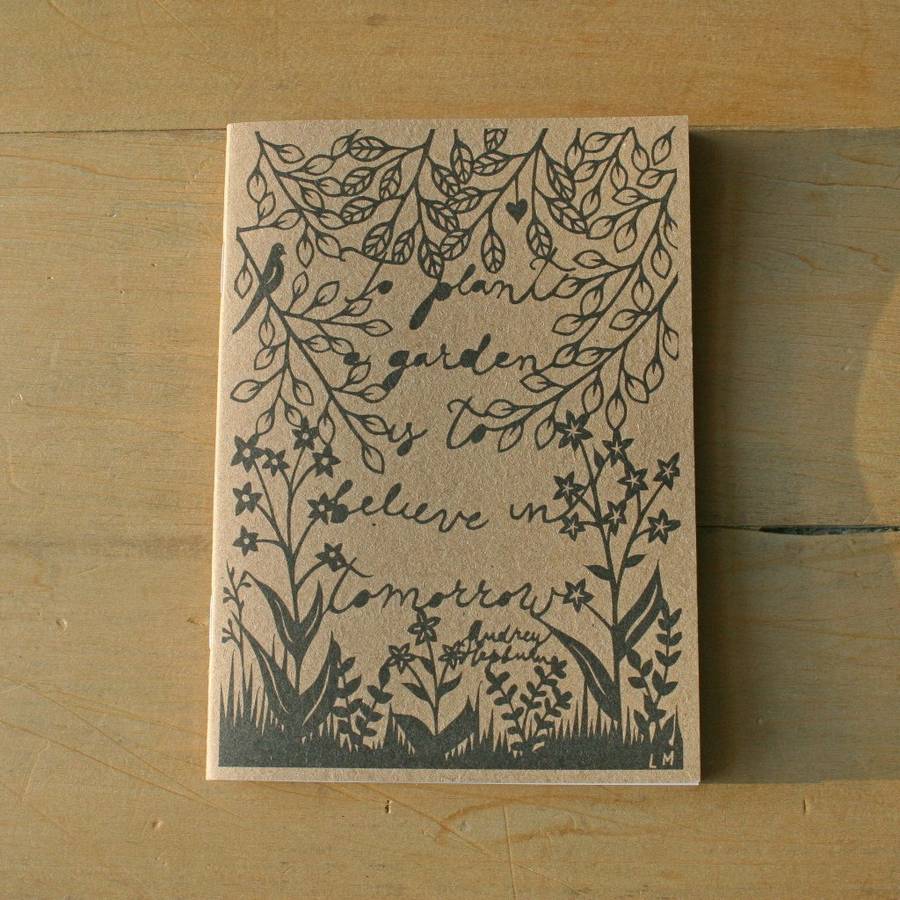 Belle Vue
Beautifully packaged string and tag tea bags from London.
These beautiful tea bags are made from the finest quality tea and taste as good as they look. The wonderfully colourful tea pouches are a perfect addition to a Letterbox Gift and unlike many teabags they will fully compost after use, meaning they are environmentally friendly too.
Fellows
Natural beard care and male grooming from the West Midlands.
Grooming essentials for the modern man. Their handmade beard oil makes the perfect addition to our Gentleman's Gift Set.
Men's Society
Designers and manufacturer of men's gifts and grooming products
Award-winning British designers and manufacturers of men's gifts & grooming products such as the beard oil featured in our Gentleman's Gift Set.
Betty and Dodge
Hand-engraved oak gifts from Kent.
English grown oak is used to make beautiful hand painted and engraved gifts. The 'Man Cave' keyring is an eye catching addition to our Gentleman's Box.
Bath House
Fragrance, bathing and natural skin care hand finished in Cumbria.
Only the finest extracts and ingredients are used to create luxurious products like the beautiful Cuban Cedar & Lime Wash Bar in our Gentleman's Letterbox Gift Set.
Wicked & Wonderful
Artisan chocolatier from the Cotswolds.
Handcrafted luxury artisan chocolates made using only natural ingredients and a very unique method that delivers exceptional layers of flavour. 
Bee Good
Beekeepers and premium skincare from Hampshire.
Gentle but luxurious natural skincare made from British beeswax, honey and propolis. The Honey and Crambe Hand Cream in our Sophia Box is one of our favourite finds!
Sheffield Skincare
100% natural skincare handmade in Sheffield.
Unique skincare created in house and completely handmade. Free from parabens, artificial colours and preservatives. You'll find bespoke skincare products made especially for Letterbox Gifts in several of our gift sets.    
The Chocolate Library
Quirky chocolate made in Edinburgh.
Delicious chocolate wrapped in beautifully designed and unique packaging. The milk chocolate in our Father's Day Gift Set is extremely smooth with a creamy texture and irresistibly sweet flavour.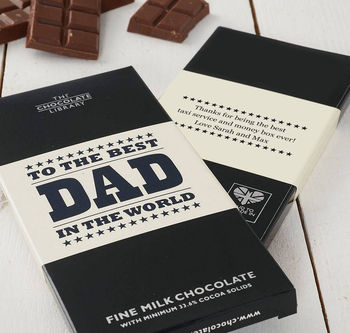 Seedball
Innovative seedballs from London.
Easy-grow seeds with their own mini micro-systems, ideal for garden beds, planting pots and window boxes. All profits from Seedballs go to Project Maya.
Willies
Bean to bar fine chocolate maker from Devon.
Using just raw cane sugar and natural cocoa butter, this exquisite chocolate captures the natural flavours of the specially sourced beans used. These single estate pure chocolate bars make the perfect gift for a chocolate lover.